When you get the "Unable to Access Microphone or
Camera" on an Android phone please follow these instructions.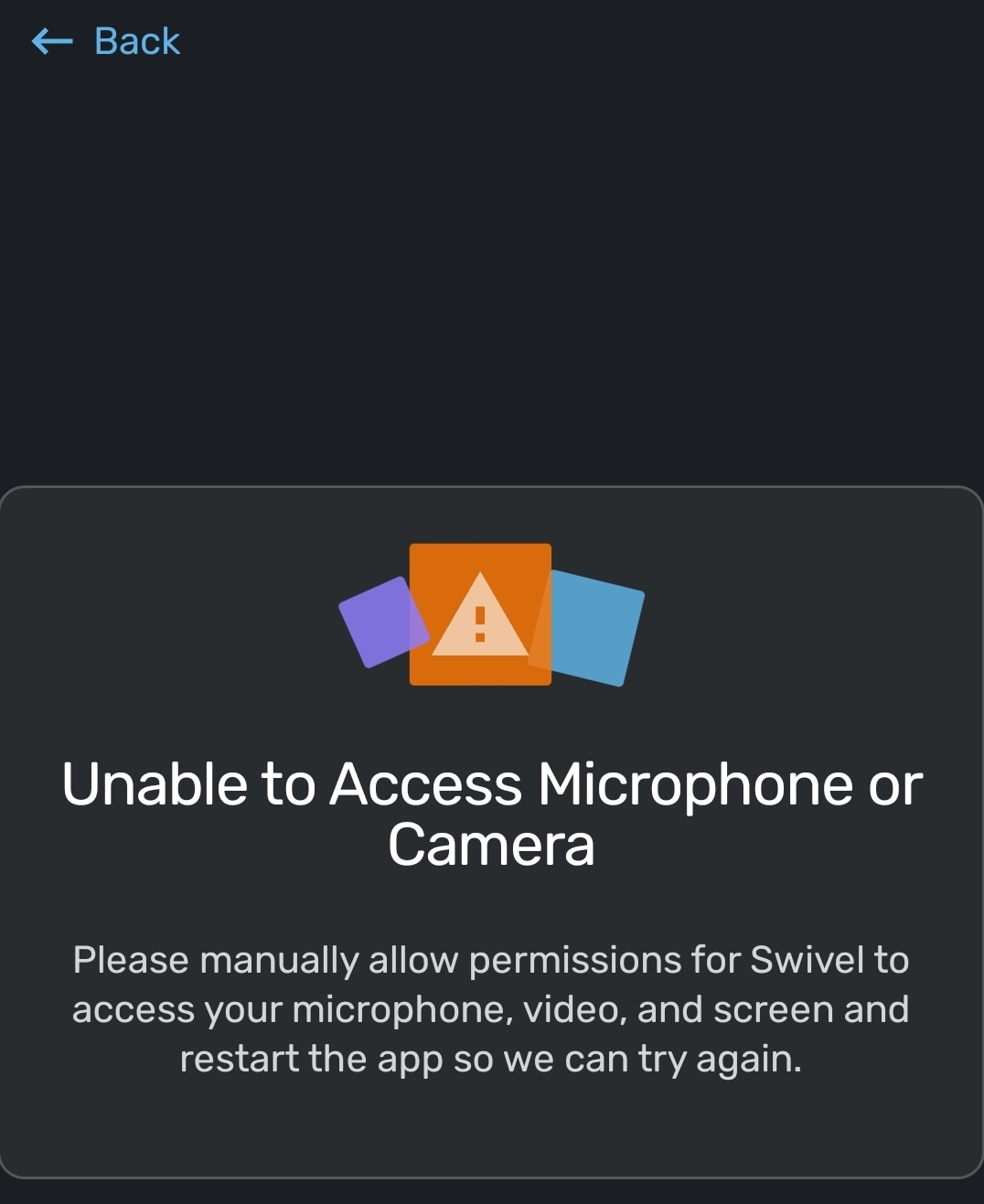 On your Android device, tap on the Kebab menu (Blue rectangle)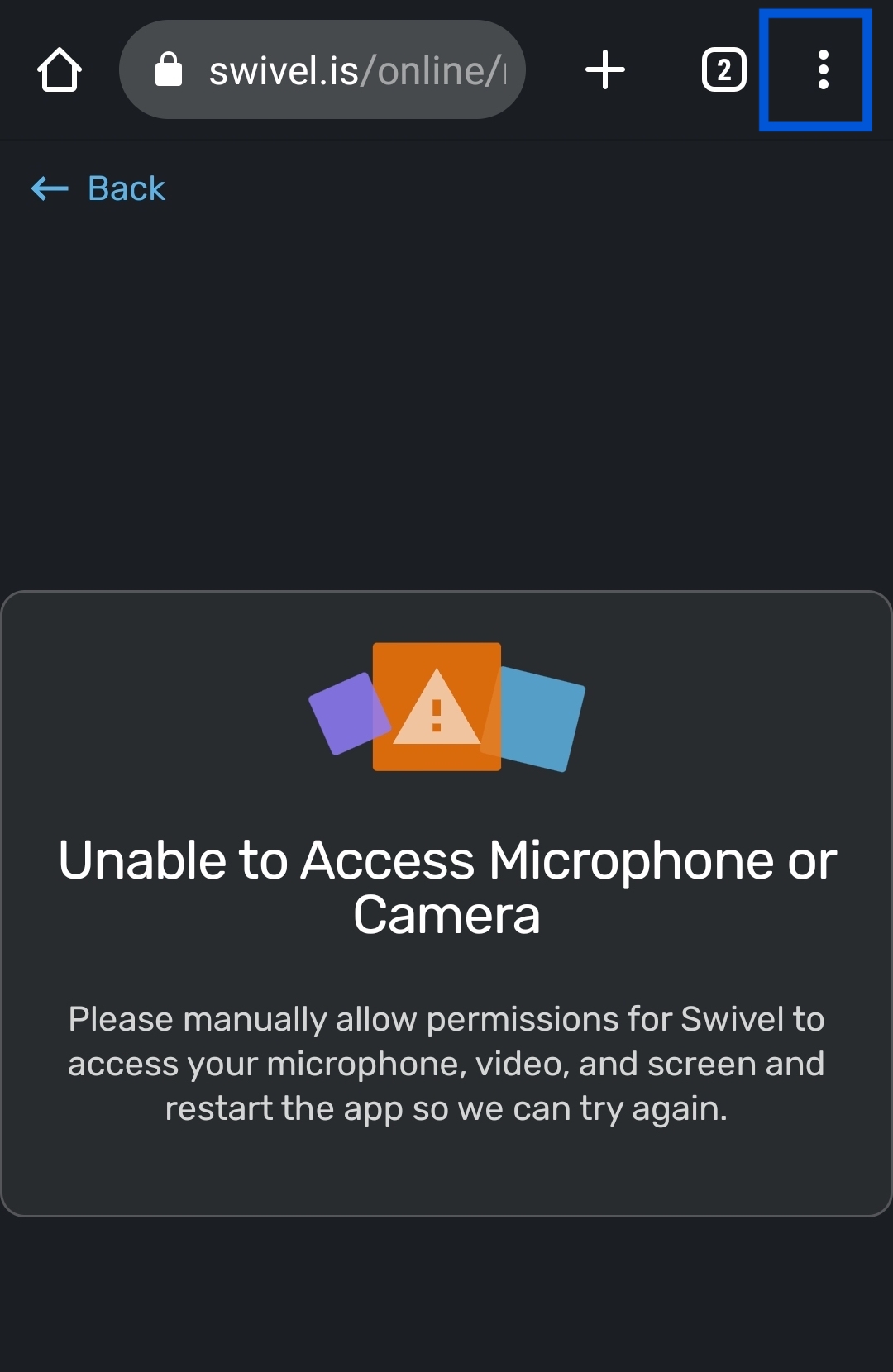 This will open a new page. Find 'Settings' .(pass arrow to Blue rectangle)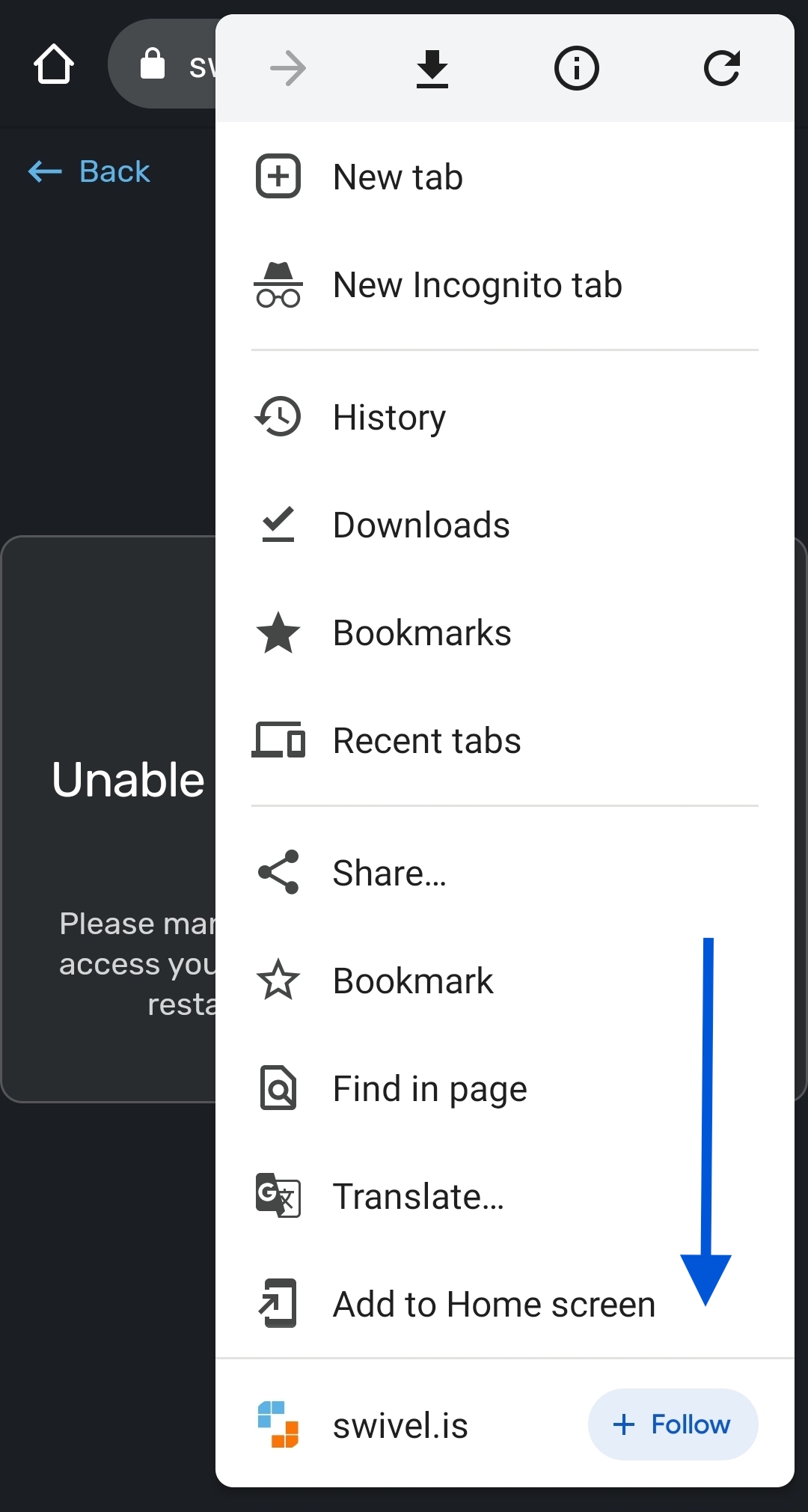 Scroll to the lower half and tap 'Settings'.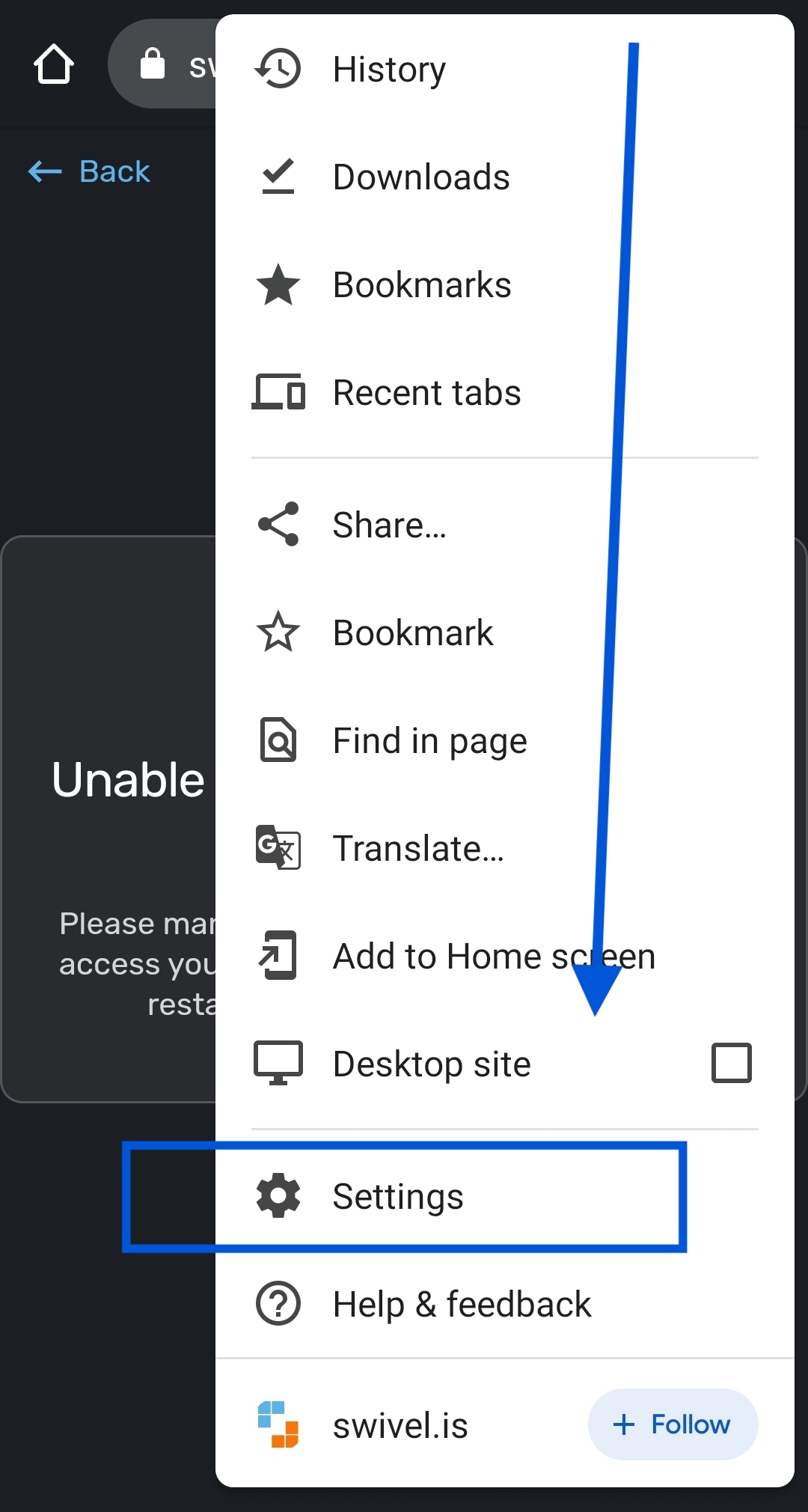 On the 'Settings' window there will be a 'Site Settings' option ( Blue rectangle). Tap on this.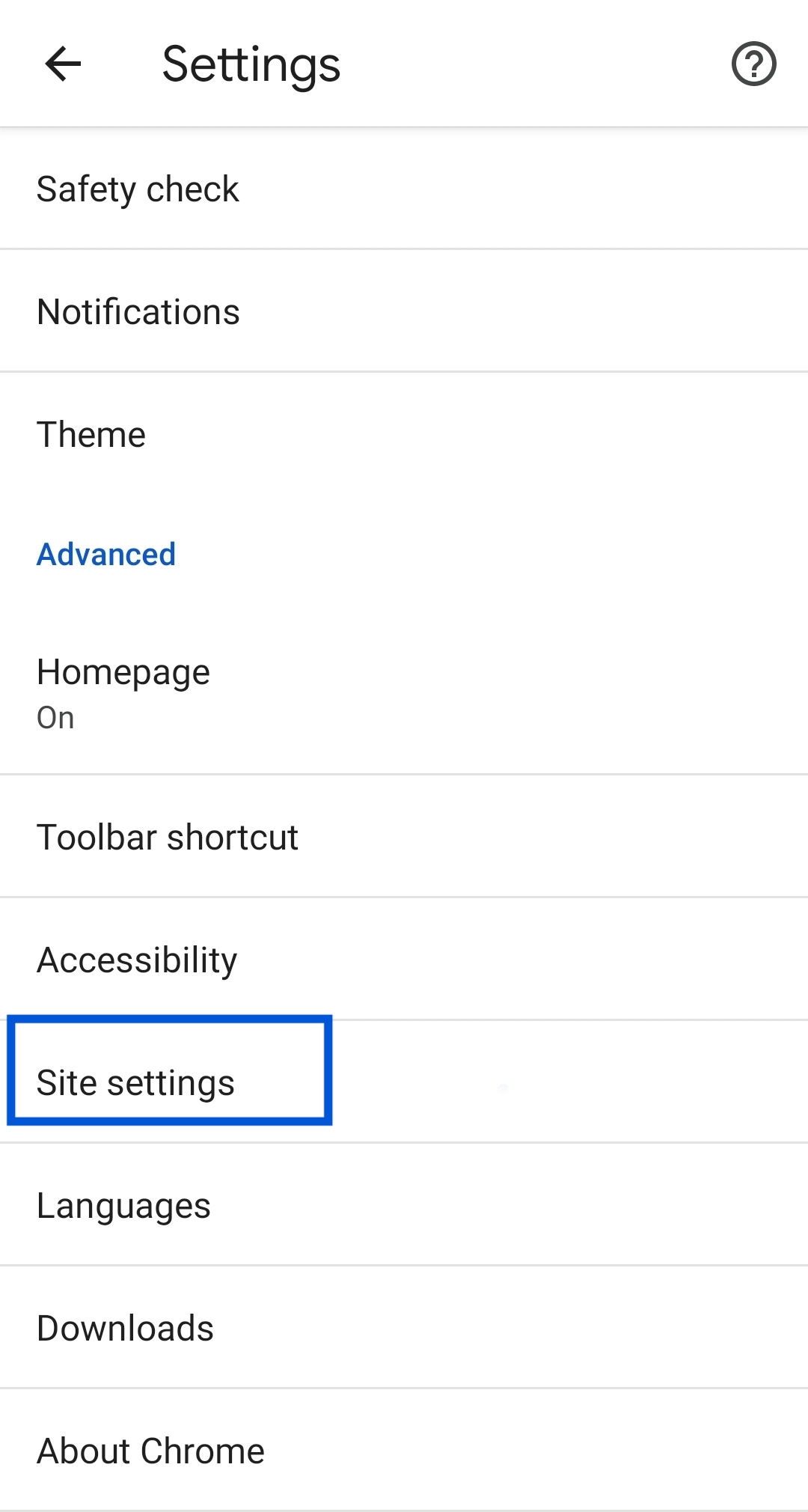 This will open the 'Site Settings' Menu where "Camera" and "Microphone
will be "Blocked".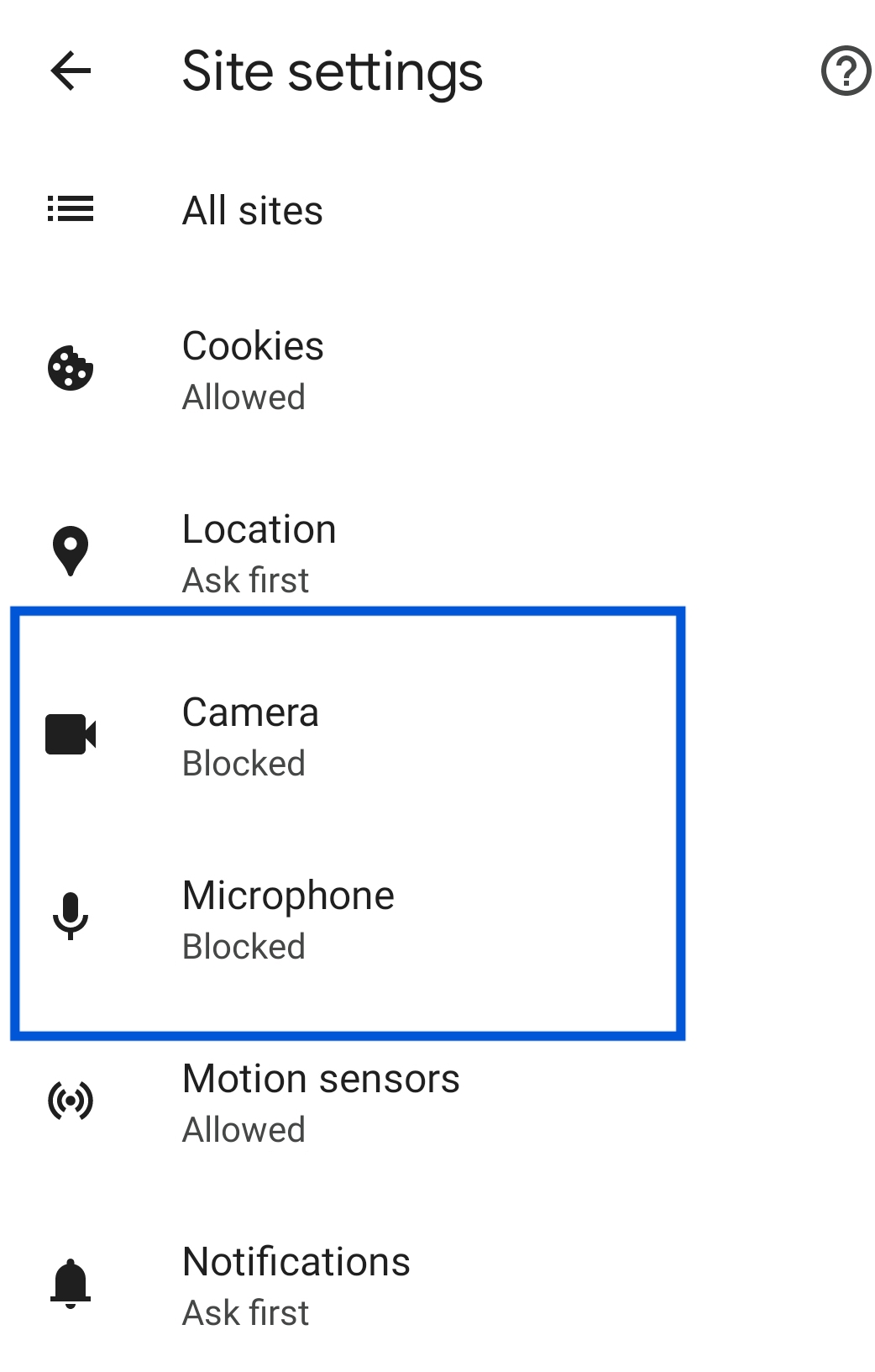 To unblock do the following. Tap on the Camera first. After opening, toggle the Camera from left to right.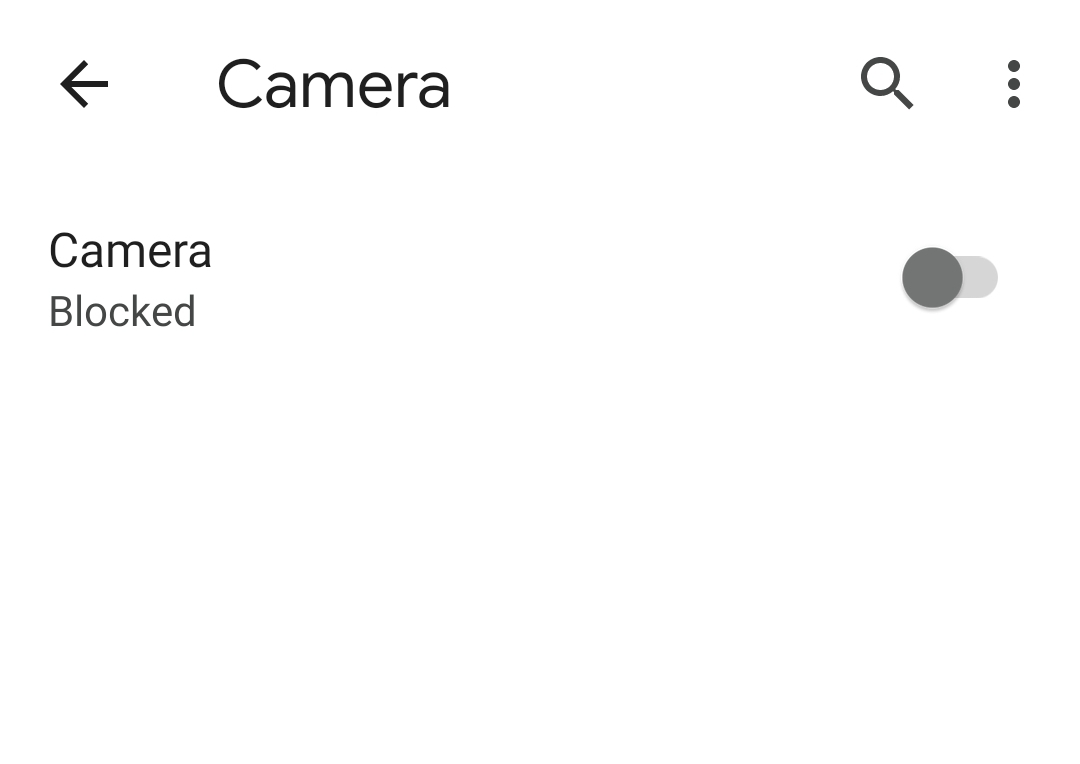 The grey will now turn to blue.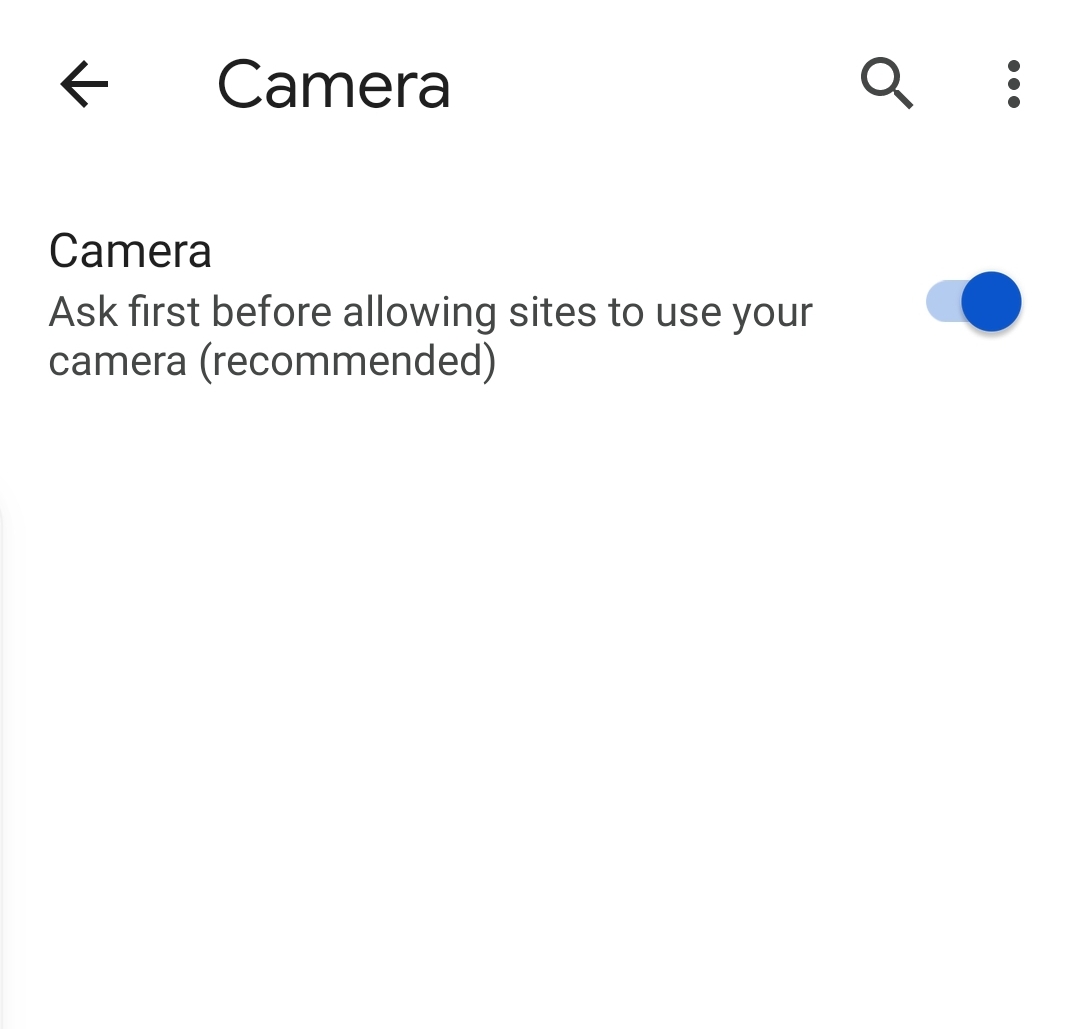 Tap the 'Back arrow' on the upper left to go back to the 'Site Settings' page.
The Camera should now show 'Ask first' with the 'Microphone' still indicating 'Blocked'. Next tap on 'Microphone' and follow the the above directions for changing Camera setting.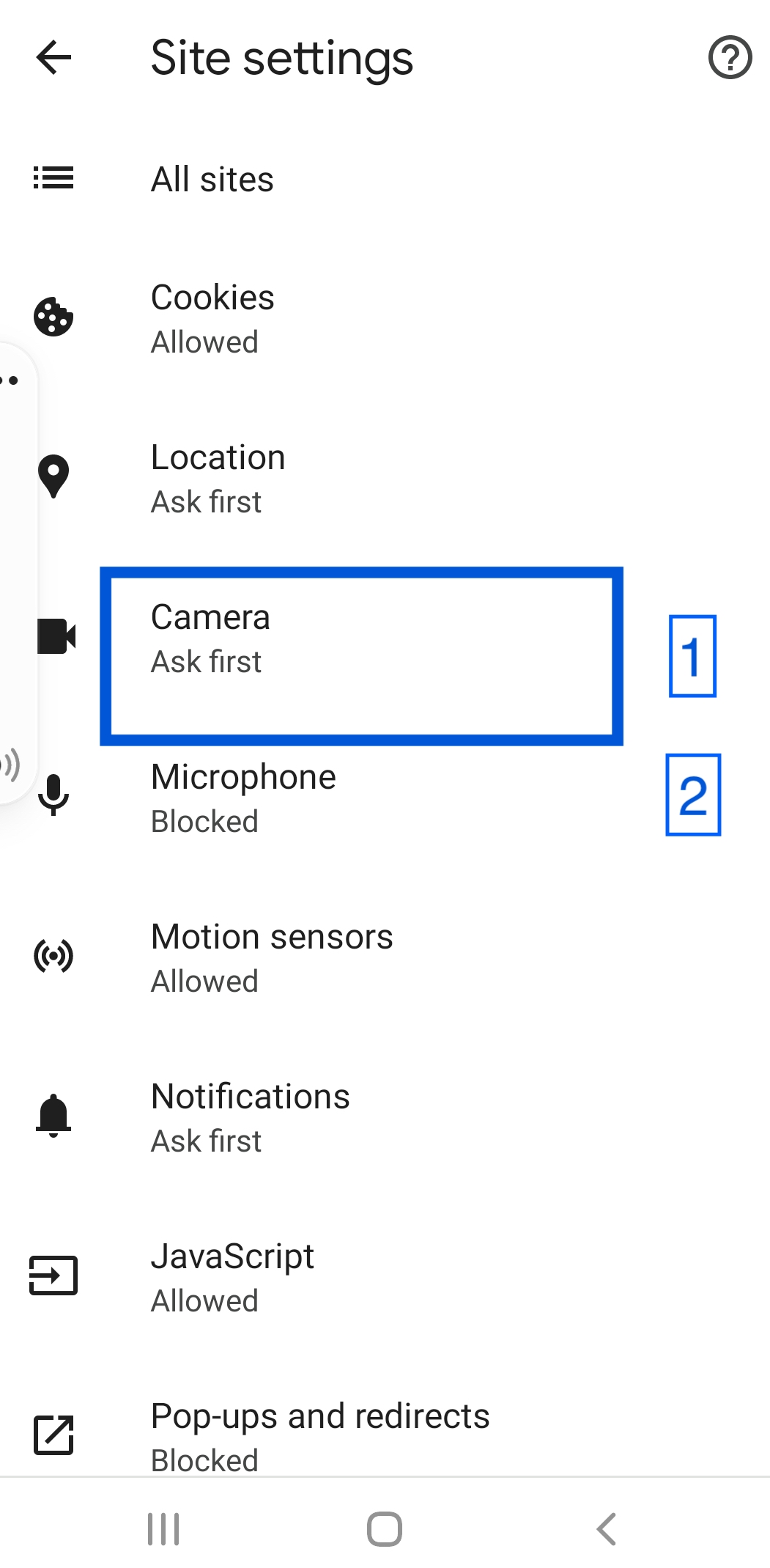 Now toggle the grey button by touching it and it will switch to blue.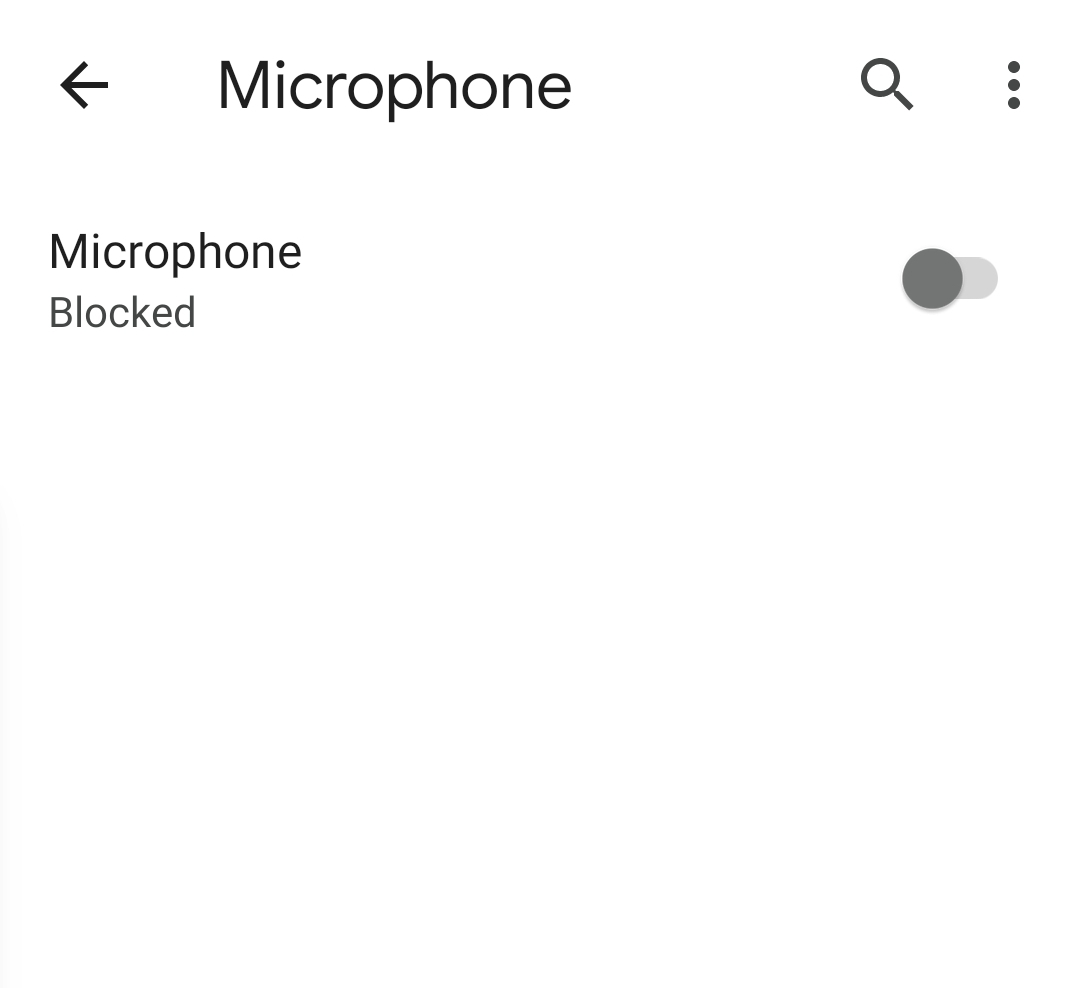 We are almost through.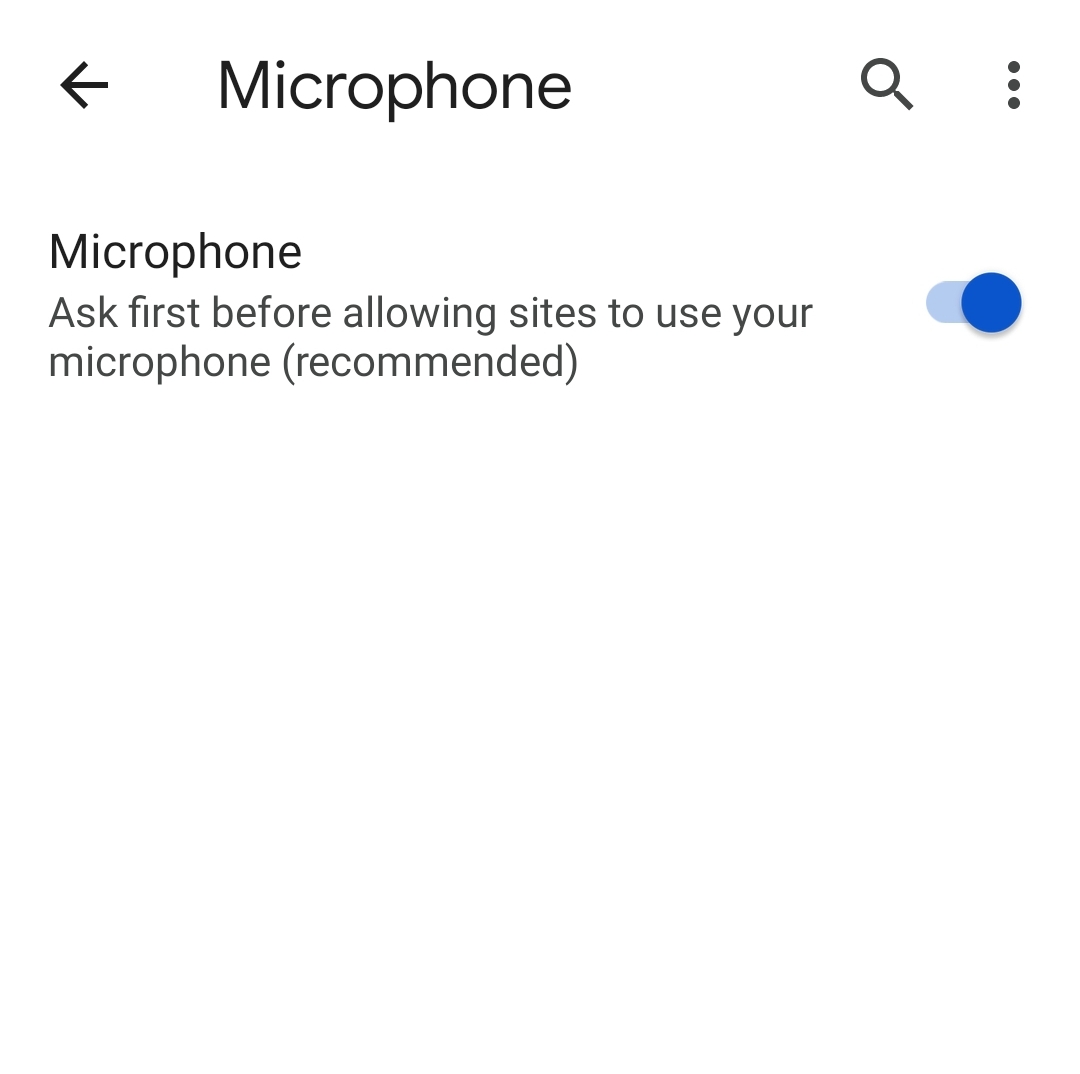 The final steps are to go back to the Swivel link that was sent to you and click on the link, or to the window in Chrome that we started from that says "Unable to Access Microphone or Camera."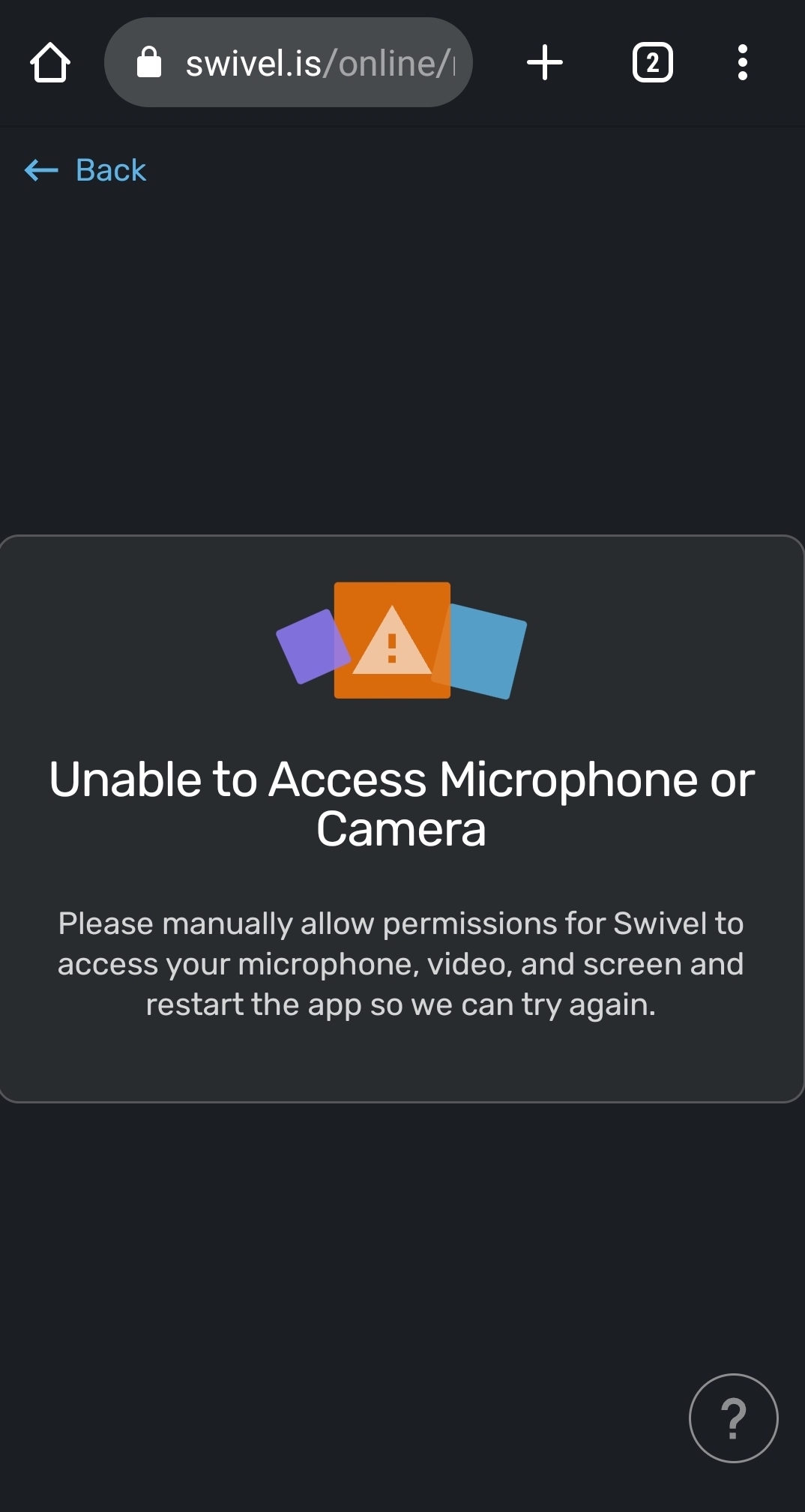 If the URL is refreshed the "Join Your Meeting" page will come up where you can fill in your name in "Display Name" slot.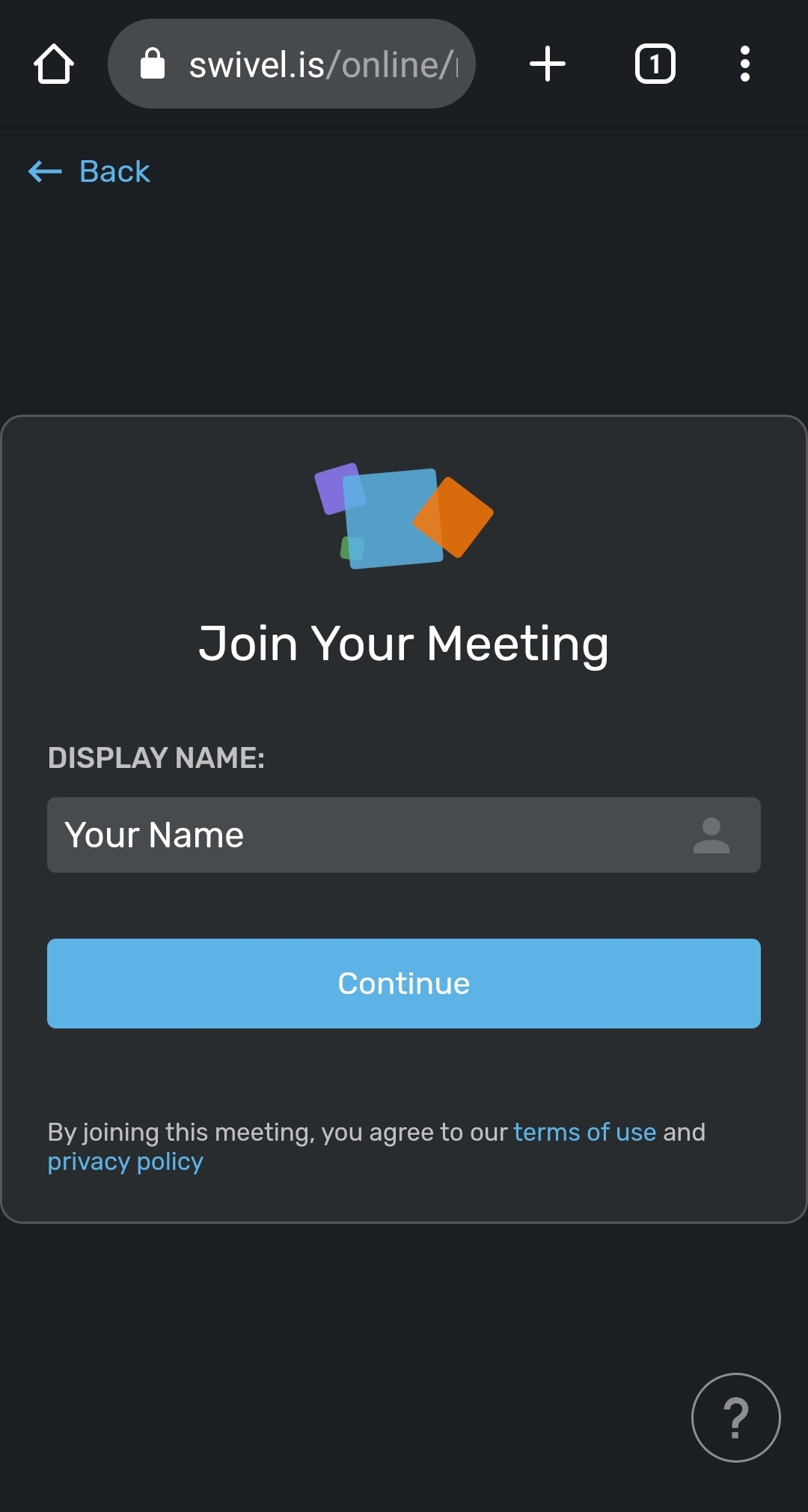 One of the last steps is to click "Continue" and you will be presented with the option to "Block" or "Allow" access to the 'Camera' and Microphone'. Tap on "Allow".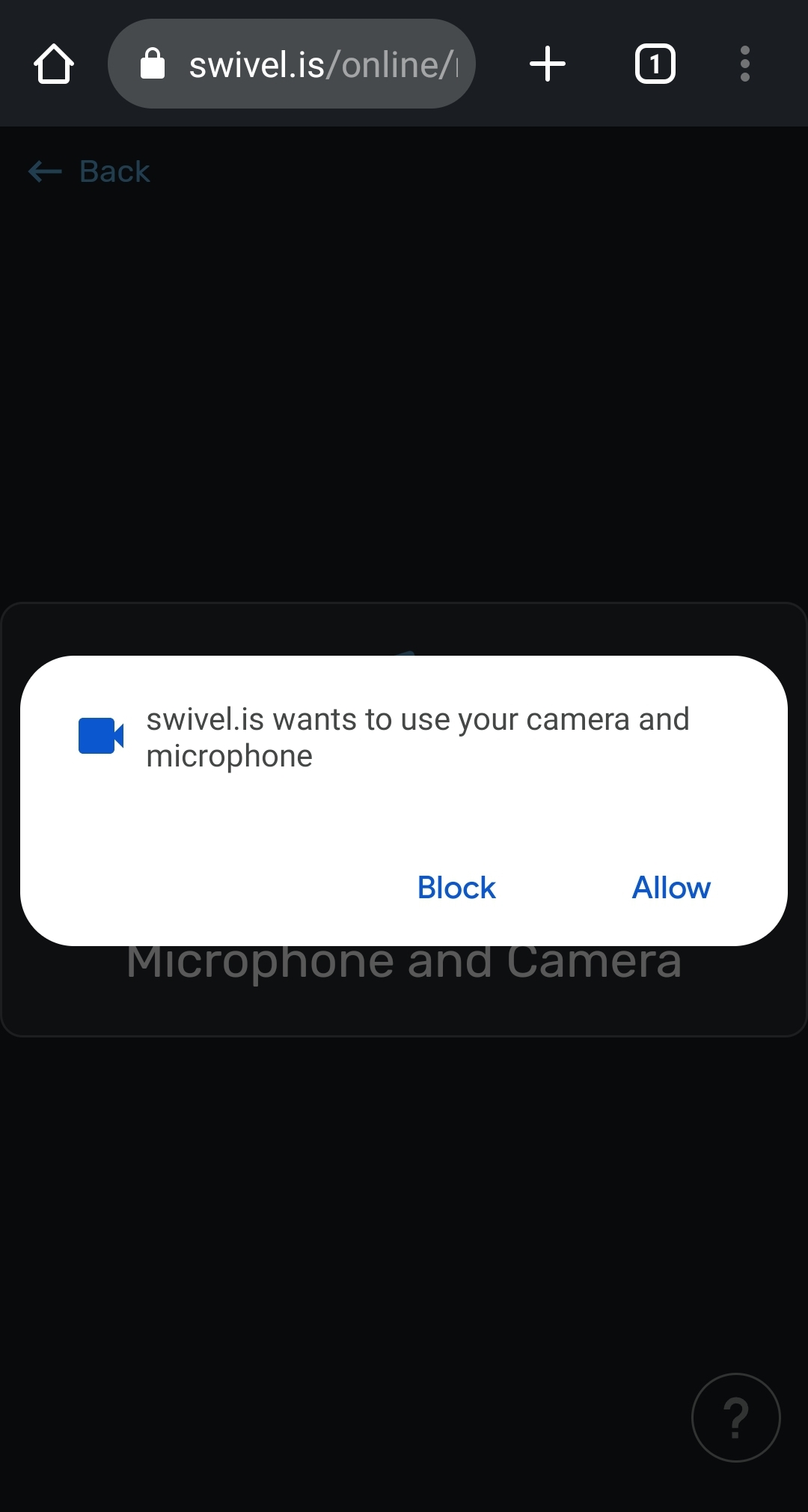 You will now be entered into the waiting room. Thanks for your
patience. The host will soon let you in. You will have great community with Swivel.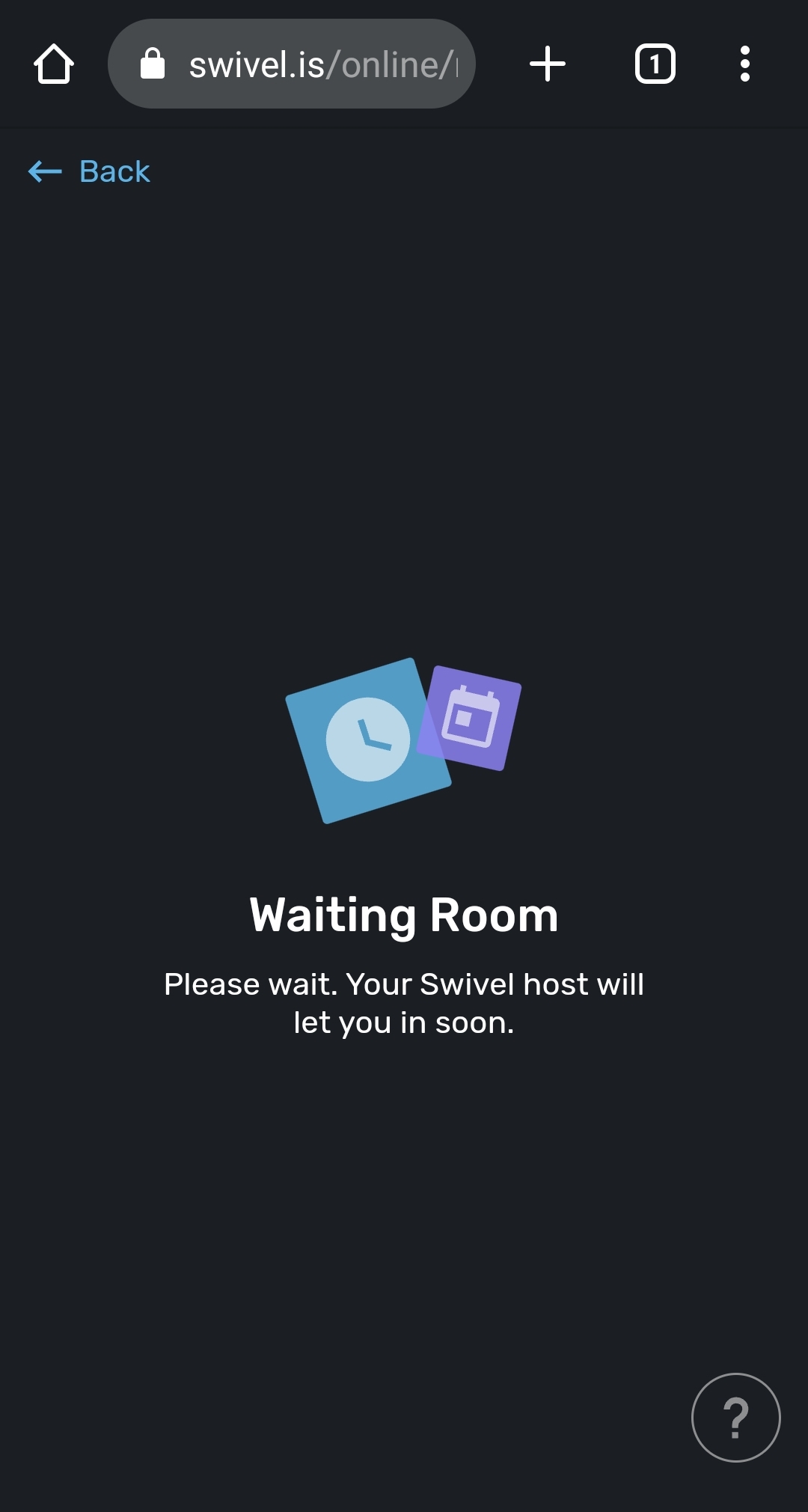 If you are experiencing any difficulties beyond this, please email ricky@swivel.is Thanks.